Windsor First Aid remains the best quality training provider in the city because of the quality of the training programs and cheap fees. All classes are also overseen by the St Mark James further upholding the quality and reputation of the provider. Trainees can sign up for full first aid programs, stand-alone CPR programs, or private programs. You can rest assured you are receiving the best training at Windsor First Aid.
You can find a list of classes (with rates and schedules) on the Windsor First Aid homepage.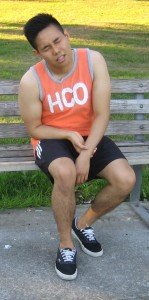 A look into first aid training
First aid training is usually taken by workers and students who are required to have certification for standard first aid training (by schools and workplaces). The program's curriculum focuses on first aid skills like cardiopulmonary resuscitation (CPR), wound care, and medication administration. The focus is to be prepared for a variety of major and minor emergency situations.
Windsor First Aid also offers special CPR-only classes. There are three kinds of CPR classes: A, C, and HCP. The first two are targeted towards first time trainees or those who don't work in a health care setting. HCP is targeted mainly towards health care providers. All three teach students adult CPR while C and HCP teach both adult and pediatric CPR. Students are trained in the use of automated external defibrillators (used during CPR) in all programs.
Certificates and recertification
Once a student has met all requirements for passing a program, they are awarded a St Mark James certificate card. The requirements for passing are 100% attendance, acceptable demonstration of skills, and 75% or better in the written exam.Once all these are met, a student receives the certificate, valid for three years.
Always take recertification programs (shorter than regular programs) before your certificate expires. Windsor First Aid does not renew expired certification so to avoid that, revalidate yours before the expiration date. Recertification programs are held at least twice a week, 6-8 hours for first aid recertification
Sign up for a program today!
You can enrol through a number of ways with this provider. E-mails and the online enrolment form are the most popular ways to sign up for a program but telephone calls can also be used. Walk-ins are likewise highly encouraged by the staff. If you have any problems or requests be sure to inform our staff and they will be happy to help you.
Windsor First Aid also allows students to settle all fees during enrolment or any time before enrolment if you signed up online. This prevents students from become distracted by additional expeses incurred during training (as is with the case with other providers). The total fees include everything – tuition, taxes, certificates, and manuals.
Did You Know?
Multiple bee stings
In the case that you get stung multiple times by a bee, severe reactions may occur – especially if you're allergic to bee venom. If you experience any of the following signs and symptoms, seek medical help immediately.
Nausea and vomiting
Diarrhea
Headache
Vertigo
Changes in the level of consciousness
Convulsions
Fever