Thunder Bay First Aid is stationed in the city of Thunder Bay in Ontario. Offering quality first aid training programs for the cheapest rates in the area, Thunder Bay First Aid is the most popular among trainees. Students are usually employees who are required to have basic first aid training by their employers. Other students are stay-at-home parents who want to be able to manage minor emergencies in the home. With the large selection of programs offered by this provider, you will be sure to find a program that fits your needs.
Sign up through the Thunder Bay First Aid webpage
You can find a list of classes, programs, rates, and schedules on the homepage. There is also an online application form you can use to start your enrolment. Other ways to enrol are also available to provide you with the utmost convenience. Telephone calls, e-mails, and walk-ins are highly encouraged. To receive the best possible service, make your requests during business hours only.
Settle your fees before training starts.
Thunder Bay First Aid allows students to pay the entire training fee during enrolment. This prevents distraction regarding expenses while the student is training. Typically, other providers will have additional expenses while training. You can rest assured there will be nothing like that with Thunder Bay First Aid.
The full fees include tuition, taxes, certificates, registration, and manuals. Should you drop out before completing the program, a full reimbursement is given as long as the staff is notified at least three-days beforehand.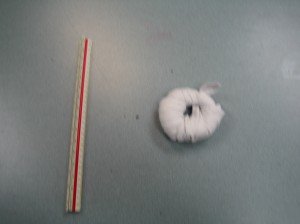 First aid training programs run for two-days.
The entire program is 14-16 hours long and is completed over two days. The program focuses on first aid skills, particularly cardiopulmonary resuscitation (CPR) and automated external defibrillation (AED). Students spend a lot of time practicing these skills to be prepared for a variety of emergency situations. Common topics included in the curriculum are bandaging, wound care, ABC injuries (injuries to the airway and circulation), and spine and head injuries.
Before certification is awarded, a students needs to meet a set of requirements.
After the classes are finished, a student still needs to meet the following to receive St Mark James certification.
Complete attendance (100%)
75% or higher in the written exam
Adequate demonstration of first aid skills
The certificate is a card – wallet-sized- that is valid for three years. Before the card expires, a student needs to sign up for a recertification class to revalidate the card for another three years. Thunder Bay First Aid does not renew expired certification so remember to sign up for recertification before the certificate expires.
Did You Know?
Bee stings can be dangerous if a person is severely allergic to bee venom. Large local reactions are typically experience by about 10 percent of people who get stung by bees. These kind of reactions are manifested as:
Severe redness
Swelling at the site that progressively gets larger
Lasts five to ten days
Large local reactions doesn't necessarily mean that you will react the same way next time you are stung by a bee. However, if the severity of the reaction repeats in the next bee sting, seek medical help.